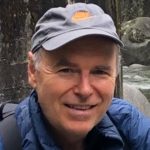 Welcome, my name is Brad Morgan. This blog started off as an extension of the online passive income book I wrote called PURR Passive Income Power™ (PURR = Persist, Understand, Refine, Repeat!). It's available on Amazon and right here on this website.
Evolution from Author Site to BizToolsPro.net
The content of the book is over 5 years old now. A bit dated in internet years. Rather than write another book, I decided to take some of what I learned about online business, and apply it to producing pro vs con style reviews for popular online business tools. Hence the rebranding of this site to BizToolsPro.net.
Project Management for Online Business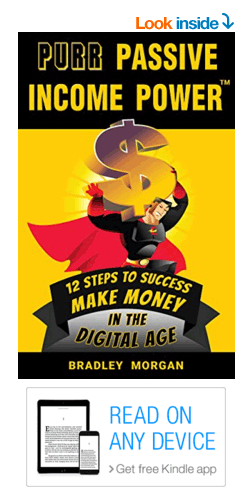 However, much of the content of the book is about using solid project management techniques to succeed online.
Those sections of the book were inspired from my experience as a Project Management Professional (PMP), certified by the Project Management Institute (PMI). That experience comes from my day job, over 25 years in the IT industry.
New Simplified Terminology
In the book I come up with my own simplified project management terminology. I tailor the PMI concepts, along with some Agile methodologies, to the job of creating online businesses. Those sections of the book are timeless. Managing projects effectively never goes out of style.
So for that reason, I'm leaving the book up on Amazon and here on BizToolsPro.net. If you feel you could use some help with your project management skills, or some inspiration to create something amazing online, you may find it worthwhile. Here is a high level overview of the book's structure:

My Personal Experiences Doing Business Online
I wrote the book and manage my affiliate marketing business in my spare time while working a full-time day job. I'm living proof you can do this one small step at a time.
I've had my ups and downs with affiliate marketing and online business over the years. It was all part of my own personal journey experimenting with multiple online income streams to learn what works for me. My book, this blog, and my free Super Affiliate Profit Power guide are here to help you learn what works for you.
For more information about our site, you can contact Bill.Taylor@biztoolspro.net