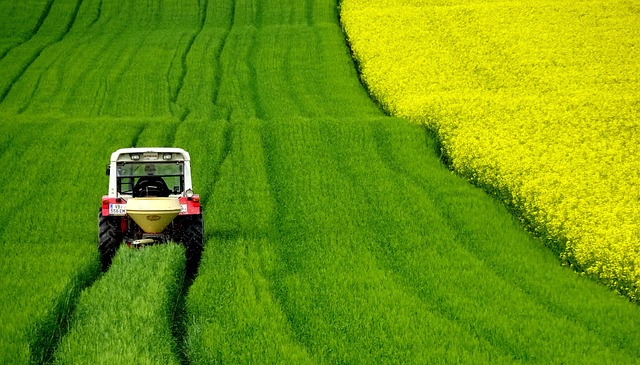 The tractor is one of the essential machinery in agriculture and construction today. As farm machinery, it simplifies farming, reduces labor, and overcomes high tractive efforts at a considerably low time while increasing farm output.
Tractors are used for plowing, tilling, seed planting, spreading fertilizers, land clearing, and much more in agriculture, lawn mowing companies, property maintenance industries, and road departments.
Tractors are versatile, easy to operate, and durable. However, it is crucial to choose the right tractor for your farm or property to maximize its strengths and functionality. A tractor hire can come in handy in your small farm, property, and other projects.
Tractor Basic That You Should Know
Before you invest in a tractor, here are a few things you consider to make your investment worthwhile.
●      Consider Your Property
The size of your farm or property will determine the best tractor option for you. A small farm or property will require between 30 and 60 horsepower to serve you at the utmost.
It is better to reconcile the present and future needs of your farm or property with your tractor choice. Choosing the right tractor for your farm is vital, as the prospective tractor must be able to work in pairs with other farm equipment you already have.
●      Essential Purposes
Before you purchase a tractor, find out what its essential purpose or strength is, so you can use this information to choose the tractors that best suit your purpose.
A compact tractor is ideal for a small farm whose operation includes mowing, lifting, moving materials, landscaping, and seeding and fertilizing the land. They create a balance between productivity and cost.
●      Engine
Engines are the heart of tractors which means a tractor is as strong as the engine inside it. There are two main tractor engine types, which are gasoline and diesel.
Tractors with diesel engines are stronger and more durable than their gas counterparts. The engine determines the strength and the weakness of a tractor.
●      Horsepower and Transmission
Engine powers are measured in horsepower, and more number means more power. Horsepower determines what your tractors can do, and a small farm only needs a tractor with around 35HP and 75HP. There are currently two ways to measure tractor power;
PTO Horsepower
Engine Horsepower
The transmission of a tractor significantly impacts performance speed. Hydrostatic and gear transmission has their advantages and disadvantages.
Tractors with hydrostatic transmission offer more benefits to small-scale farming, while gear transmission is more appreciated on larger fields of crops and hilly farmlands.
●      Lifting Capacity
Tractors vary in their capacity to lift. You should determine the material and the size you'll need your tractor to lift and move around your farm. This information will guide you in selecting a tractor perfect for your lifting needs.
●      Budget
Tractors are expensive, which makes budgeting crucial. Plan how much you intend to spend on a tractor and carefully assess your options till you find your match.
Buying an old and cheap tractor can cost more when compared to a sizable investment in a new one in the long run when you add up miscellaneous expenses like repair services, routine maintenance, and other costs.
If you can't afford to buy a tractor, old or new, you can contact tractor hire to lease a tractor for as long as you wish and also at affordable rates.