The fleet management market is a highly lucrative one. If you are in the telematics industry and want to upgrade your business, this is an intelligent decision. Back in 2017, the industry was worth $13.78 billion. According to estimates, it should reach $28.66 billion in 2022. For a profitable business in this fruitful ministry, you will need technology and employees. In this post, we explain how to start a good fleet management business.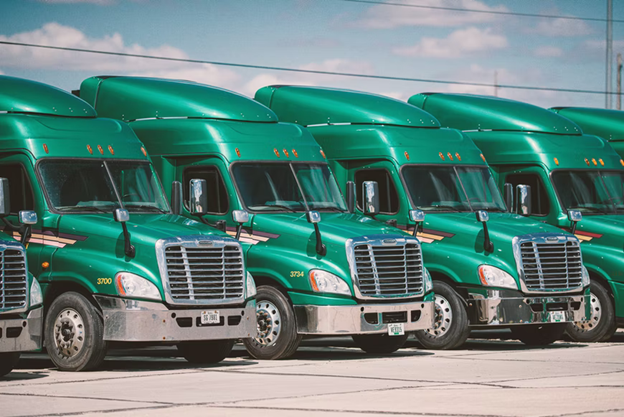 Your goals
Even if this seems like a profitable business idea, it's better to do a comprehensive business plan first. The overview should explain your actions in the next two to four years. It would be best if you defined what you will do and how. Next, you need to think of who is going to be your target audience. How will you help them solve their pain points? Be sure to explain all the benefits a client will get from using your service.
Large trucking companies like MigWay create a marketing plan as a crucial step in their business process. We live in the digital era, so including digital marketing in your project is a great way to step up the game.
Legal
Operating a business requires you to comply with the regulations. When in the fleet management industry, you need to adhere to all the laws that apply to this specific sector. While government regulations are a must, you should also pay attention to global regulations. For the US, you need to obtain a USDOT number. Also, you need to file a BOC-3 and International Fuel Tax Agreement for your agent. Providing healthcare for your employees is another legal requirement.
Software
We live in the modern era, where businesses rely on the use of software to proceed with their daily operations. The software will provide you with automation tools for a seamless workflow. Therefore, modern fleet management software is a must for every business. Instead of having the employees do this manually, the system will take care of every task. The software will monitor the driver's behavior, vehicle maintenance, optimize routes, and perform electronic inspections.
Employees
Finding employees is one step of the process. You will need to find dedicated and skilled drivers and fleet managers to operate your business. With this, you have two options available. One of them is finding them yourself. In this case, you will need to shape the fleet and provide education and training. Also, you will need to provide the trucks and take care of them.
The other option is to hire them through another company on a contractor basis. You can hire contractors to take care of the process for you. In this case, you might end up paying more.
Financing your business
As with every other business, you need to secure your finances. However, this isn't so straightforward. You need to manage your funds properly so that you can pay your employees and manage the fleets. In the beginning, you might not have enough orders to cover the costs. You might need to wait for a couple of months until the first sales come to your account. You can solve this issue by requesting advance payments from your clients. Alternatively, seek other financing options to support you until your business develops.
Analyzing your profitability is always important. Ensure to do internal and external analysis to monitor your business up close. Implement an automated system that tracks your orders and invoices. Also, a system that tracks employees' activity is beneficial in determining the wages, holidays, leaves, and track productivity.