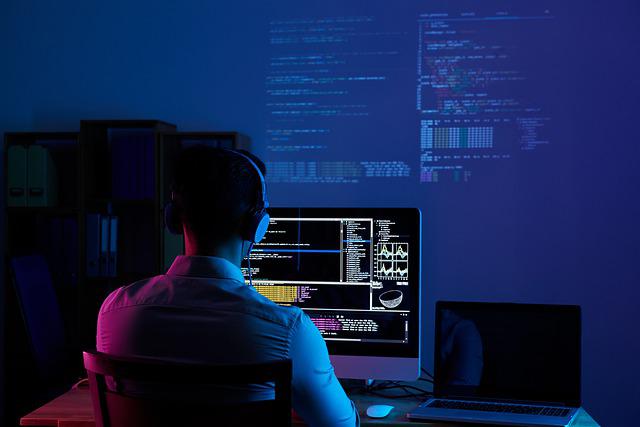 With so many options for loyalty software, selecting the ideal loyalty management platform for your company can be difficult.
The main concern is that you will accept a certain program as your loyalty management tool without first experiencing the advantages and downsides of each platform. Can it boost sales without decreasing profitability? While looking for the best loyalty management software, you may have a lot of queries that leave you unsatisfied.
If you want to develop a memorable loyalty program, you must first offer a valuable experience. Everything begins with the correct loyalty management technology. Not all loyalty management systems are created equal, and selecting the best one for your company may be a difficult and time-consuming process. Consider which functions are required to operate the loyalty program and which may be required in the future to enhance client retention.
Let's take a deeper dive into the basics of loyalty management software, its benefits, and the key features to consider while searching for your perfect companion software.
What is loyalty management software?
Loyalty management software is a promotional tool used to develop, administer, and measure the performance of your loyalty program. This software assists you in tracking and strengthening your client's value after you have acquired them. It will provide your company with features such as tracking purchasing habits, customized loyalty reward systems, target marketing, gamification, and much more. The finest loyalty management software is created with your specific company needs in consideration.
Here are some prominent loyalty programs that your loyalty management software should support:
Lifestyle loyalty programs
Hybrid loyalty programs
Paid loyalty programs
Referral loyalty programs
Perks loyalty programs
Gamified loyalty programs
So, without further ado, let's dive into all you need to learn about loyalty management software and help you determine if it's the best fit for you!
The benefits of a loyalty management system 
Build a Loyal Customer Base
The primary benefit of loyalty management software is, appropriately, the establishment of consumer loyalty.
As a marketer or business owner, you might not want to look at any more benefits to make your decision because you are already aware of how tough it is to develop a long-term client loyalty program. To begin with, the issue is not with how you developed the loyalty program but with how it is executed. Nowadays, advanced technology, such as specialized web conferencing software like Adobe Connect is suited to your specific business goals and vision and is required for campaigns to be effective.
Improve The brand Relevance
A customer loyalty program may help you beat your competitors, but it can also help you develop your business through downturns and slower non-festive, and so-called "off-season" times by providing appealing benefits to your clients as they purchase. To keep your clients on your road, use loyalty management software to collect and preserve precise information about their purchasing habits, as well as interact with them regularly about discounts, unique offers, and prizes. This will help you cultivate a solid client relationship and keep your business relevant in their eyes. After all, trust and emotions are the most effective ways to sell goods.
Acquire new clients
Since loyalty management programs are designed for existing clients, they can also help you acquire new ones. People may wish to take advantage of your savings if they learn about your outstanding loyalty program. Some businesses even employ referral programs to persuade their clients to recommend the brand to their family and friends. Current customers receive a discount for each person they recommend, and new customers also receive a discount.
Improve Your Company's Strategies
Tracking your clients' activities and monitoring their buying habits can provide you with useful information about your company and your clients. This allows you to identify methods to enhance your operations and offer services that are most suited to the preferences of your target audience. Relevant information about your clients is far more important than any short-term earnings. It is also critical to address any client complaints in order to maintain your brand name in the industry.
The key features of loyalty management software
Scalability and adaptability
To start, decent loyalty management software should allow you to personalize your loyalty program, switch between different types, and even integrate a few features on the go. Along with that, it should be able to support any future modifications.
Customer Activity Monitoring
Suppose your whole loyalty program is based on analyzing your customers' buying habits and motivating them to buy more through rewards. In that case, analyzing your client's activity should be the core of your loyalty management software.
Detailed Reporting with an Easy-to-Use Dashboard
Loyalty management software should be capable of logically recording, analyzing, and reporting all relevant data about your customers as well as presenting it on a user-friendly and simple dashboard.
●     Exceptional Referral Marketing System
To lead a big loyalty program, your loyalty software must not only provide a solid referral system but also be adaptable. Tailored referral programs increase consumer involvement, attract new customers, and retain them for a longer period of time.
●     Support Multiple Rewards
A solid loyalty management system should enable you to customize your reward system based on your target audience and company goals. You should be able to provide a range of rewards, such as cashback, credits, freebies, and more.
How can you select customer loyalty software?
Choosing the best customer loyalty software supplier should not be accomplished in between conferences. You must sit down and closely examine the features provided by various loyalty providers. Before you make a decision, consider what goals you would like to achieve with your ideal loyalty management software, what methods you want to implement, and who your target market is. Remember, if you want a comprehensive solution, look for a loyalty platform that can serve as your Customer relationship management and assist you in organizing various incentives in addition to collecting points. Before making the right choice, you should analyze the features of loyalty management software.
Conclusion
In this day and age, building a successful channel loyalty program is critical for organizations. It will assist them in keeping their marketing and sales partners interested and devoted to their business, resulting in increased sales, revenues, and profits.
With the adoption of a loyalty management system, people are likely to become much more customer-centric and experience higher customer loyalty ratios by creating customer loyalty through engaging experiences. The loyalty management platform delivers a comprehensive picture of consumers, allowing for customized interactions that instill loyalty in the customer experience. This will help not just the businesses but also the clients, who will receive greater benefits for staying with a specific brand. Depending on the regulations of each firm, these incentives might range from early access to promotions to special rates and much more.
Loyalty programs have the potential to convert one-time consumers into repeat customers. They accomplish this by rewarding program participants based on how much they interact with the brand. Customers develop a stronger bond with the company over time and believe they receive greater value from the partnership. It's no secret that a successful loyalty program can be extremely beneficial. That is why most firms invest in attracting users.