BizToolsPro is reader-supported. When you buy through links on our site, we may earn an affiliate commission.
Scaled Agile Framework (SAFe®) is an infrastructural framework that helps large and complex enterprises undergo Agile transformation without hindering the existing system. It is helpful for the large organizations to meet their desired goals and deliver within the limited time and resources. But to carry out the infrastructural transformation at a bigger and complex level, these organizations need to hire Certified SAFe® Agilists who will facilitate this job on their behalf for the success of the business.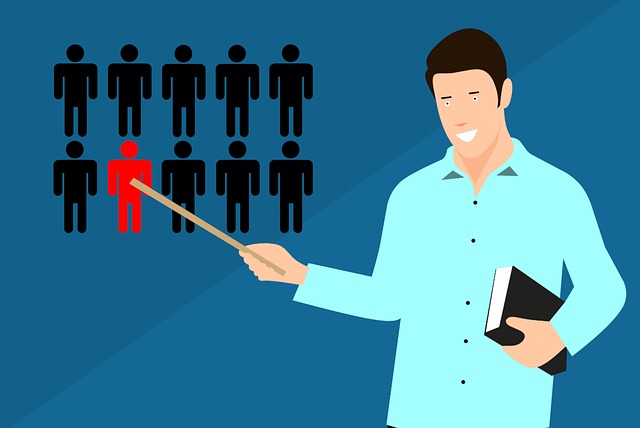 This is the reason that Certified SAFe® Agilists are in great demand today and every other enterprise is looking for a SAFe expert to carry out the Lean-Agile transformation at their place. If you are someone interested in becoming a SAFe® Agilist, then you have come to the right place.
In this article we have gathered information about the latest Leading SAFe® 5.1 Certification Training course. This course is being provided on your one-stop immersive learning platform of Zeolearn Academy. The main purpose behind designing this course is to help all the learning enthusiasts master the SAFe framework and its best practices that help their business grow further in the market. To know about this course in detail, let us dive into this informative article and learn the benefits of this course:
 I. Key Features of the Leading SAFe® 5.1 Certification Training
The Zeolearn's Leading SAFe® 5.1 Certification Training course helps its participants to become a change agent and lead a successful Lean-Agile transformation across their organization. It is a comprehensively designed course of 16-hours in which live and instructor-led interactive online training will be held by the Scaled Agile accredited SAFe® Program Consultants (SPCs). The training will be provided in various engaging forms including activities, case studies, role plays, practical world scenario, and much more.
Upon the completion of this course, every successful attendee will get to earn the SAFe® Agilist who has demonstrated their understanding and knowledge throughout the training period. The basic aim of this course is to impart the knowledge of real-world application of SAFe® framework to the participants so that they come out of this course as a Certified SAFe® Agilist.
 II. Why Should You Become a Certified SAFe® Agilist
As mentioned above, Certified SAFe® Agilists are in great demand at large and complex scale organizations that are planning to go Agile or have already gone through the Lean-Agile transformation. A certified SAFe Agilist knows how to ensure that the teams at the workplace are working together, staying aligned, and that they collaborate efficiently to meet the desired goals and delivery of the organization. The reason why organizations tend to prefer Agile transformation of their business is because it ensures faster delivery of products which is like the need of every business if they want to sustain in this competitive market. In this regard, experience in using Agile Release Train comes very handy because with its help you can easily collaborate with various teams through different phases of planning, application, and delivery.
It will be a two-day comprehensive Leading SAFe® training course which aims towards providing the required knowledge to become a successful Certified SAFe® 5.1 Agilist in the industry. Training will be provided by the industry experts who will ensure that they instill the skills and confidence with practical learning of how to use the Scaled Agile Framework and its underlying practices and principles like Lean Thinking, Flexibility, and Product Development Flow across the workplace.
 III. Things You Will Get to Learn in the Leading SAFe® Course
SAFe® Fundamentals: Master the fundamental concepts of the Scaled Agile Framework and their implementation across all levels of enterprises.
Scaling: Learn how to apply your Lean-Agile thinking in order to scale Lean and Agile adoption in the organization.
Principles: Develop the Lean-Agile thinking and master the principles and practices that need to become a Lean-Agile Manager.
Maximize Value: Support PI planning and various events to be organized in Program execution so that your enterprise creates maximum value.
Portfolio: Master the implementation of Lean-Agile principles and alignment of Lean-Portfolio with the organizational goals.
Core Competencies: Learn the 7 core competencies of SAFe®5.1 framework for its successful application.
Program Increments: Discover how to effectively plan and execute Program Increments across the organization.
Leadership: Develop your Lean-Agile leadership skills in order to build Agile teams that are high performing.
 IV. Final Remarks
So, this was all about the Leading SAFe® course which is designed to help you clear the Certified SAFe® Agilist exam in your very first attempt. Learning various concepts like Lean-Agile principles, SAFe® values, and core competencies in SAFe® 5.1 will make you understand how to scale Agile transformation across the organization and operate the adoption like a professional Lean-thinking Manager. By the end of the course, you become a master in building high performing Agile teams, using strategic themes, and Lean Portfolio Management.
There are no prior requirements that you need to fulfil in order to take up the Leading SAFe® 5.1 Certification Training. The course is open to any individual who is interested in learning the SAFe® 5.1 framework. It is to be noted however that participants on the course must have at least 5 years of experience in software development, business analysis, testing, project management, or product management. Moreover, those having prior experience in Scrum would have an advantage of learning the concepts more easily than their counterparts. So, enroll in the Leading SAFe® course today and give a boost to your career in the right direction with the SAFe Agilist Certification. Happy Learning!