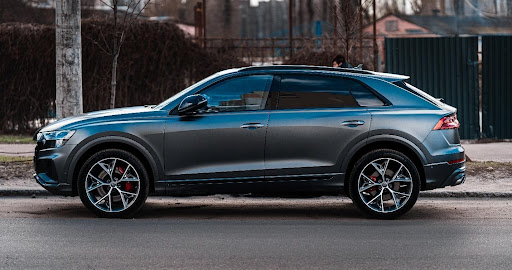 Toyota has provided its consumers with a dependable and elegant two-row SUV in the form of the RAV4. Many individuals in the market are seeking vehicles with a lot of interior room, a strong engine, and cutting-edge technology. The Toyota RAV4 has all of that and more. 
Even though most RAV4 owners would never travel on rough terrain, the car can carry itself rather effectively. It is efficient on many types of roads, so it has a wide appeal.
Ad: Get infolinks.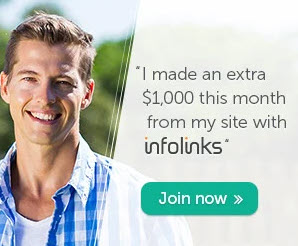 Toyota RAV4 2021 – What's New?
Toyota RAV4 2021 has gone through many modifications in the last several years. The RAV4 received a new look in 2019, and the manufacturers updated the trim selection for 2020. Toyota has largely chosen to leave the RAV4 alone for 2021. 
Consumers now have a new colour option for the exterior – Blizzard Pearl. The most notable addition is the hybrid RAV4 Prime. There is also a new trim level, the Hybrid XLE Premium.
Pros of Buying Toyota RAV4
The number of trim variants for the Toyota RAV4 2021 may make people turn their heads around wherever they go. One of the most positive reasons to choose Rav4 is that Toyota has manufactured multiple variants, indicating that the car can appeal to the masses with a wide variety of preferences.
Those who prefer simpler things will be well content with the LE, while those with sophisticated preferences would choose the Limited. 
We can place the TRD Off-Road, XSE, XLE, and Adventure between the two categories. Aside from that, there are various hybrid options and two plug-in variants of the RAV4. It's no surprise that Australia has so many RAV4s on the road nowadays.
Some of the Toyota RAV4 variants fall in an affordable price range for Australians. This cost-efficiency sets the criteria for many customers to buy the RAV4 and enjoy multiple features within their budget. As a result, it will undoubtedly appeal to many customers who have limited finances to spend on their future car.
All the RAV4 models have a four-cylinder engine with the fuel capacity of 2.5-litres. The non-hybrid variants' engine produces slightly more than 200 horsepower with a hauling capability of 1,500 pounds. However, the TRD Off-Road and Adventure has that of 3,500 pounds. 
If you believe that every hybrid model is less strong than its counterparts, then you might be wrong. RAV4 hybrid vehicles are more capable than non-hybrid ones.
It's very obvious that the hybrid models of RAV4 will be extremely fuel-efficient. These trims can go up to 41 mpg, which is one of the major attractions for several customers. While the non-hybrid trims cannot surpass or even come close to the hybrids, they are still pretty good in their category. RAV4 trims with front-wheel transmission can go up to 35 mpg on the freeway and 27 mpg in the city.
As previously stated, Toyota revised the RAV4 back in 2019 and made it a bit squarish in shape with a solid appearance. The 2021 model seems effortlessly athletic and strong, and it shares many exterior characteristics with 4Runner and Toyota Tacoma. 
The RAV4 is available with various wheel sizes ranging from 17 to 19 inches and LED fog lights, taillights, daytime running lights, and headlights. Some versions also have a two-tone design that truly pops, while others have distinctive badging that adds even more toughness.
Advanced Infotainment System
All the RAV4 trims have a smart infotainment system with a seven inches wide touchscreen. The mid-level versions have an available option to increase their touchscreen size to eight inches, which is a standard feature of the higher versions. 
Additionally, the customers will have access to more features such as Apple CarPlay, Android Auto, and Amazon Alexa. The mid-level trims also have a bonus feature of satellite radio SiriusXM which will be a source of entertainment for them. Owners of higher trims will also enjoy the navigation, wireless charging, and JBL sound system.
Every Toyota RAV4 has Toyota Safety Sense 2.0 as a standard feature. This bundle includes various driver-assisting systems that can provide users with a great sense of security when they drive on roads with uncertain scenarios. 
Monitors are available to warn drivers of possible frontal crashes, cars in their blind zones, and cars passing before them while reversing. If necessary, the SUV might gently adjust its steering, put on its highlights, modify its speed, or slam the brakes to keep passengers safe.
Cons of Buying Toyota RAV4
Limited Features for Basic Trims
While the middle-level trims have a great engine and come within almost everyone's affordable range, the consumers might feel that the base model has quite limited features, which are not enough to call their driving experience a luxurious one. Some of these features include manually adjustable climate systems, analog gauges, and manually controlled driver's seats. 
Lack of Available Engine Alternatives
In addition to the advantages mentioned above, the RAV4 is efficient and may be purchased as a hybrid. With so many trims to choose from, most customers will select a RAV4 which they adore. Many SUVs have two or more engine options. This is a wise approach since it provides the buyers with the alternative for purchasing a more robust engine. 
Although RAV4 has hybrid and plug-in hybrid options for the consumers, the trims come with only one type of engine, which is a turn off for many drivers.
While Toyota RAV4 is pretty affordable for the masses given its price range, the hybrid models are too expensive for consumers. Everyone likes having advanced features, comfort, and a powerful engine, but the fact that RAV4 has all those features in its higher trims which are on the expensive side, might upset a few customers.
Conclusion
Finding a major fault in Toyota RAV4 is quite difficult considering its keen interest in making the SUV safer, more advanced, and several smart features. Above all, the vehicle is available in hybrid versions and highly efficient trims. We hope this RAV4 review gave you a clear idea about whether this is the right car for you!