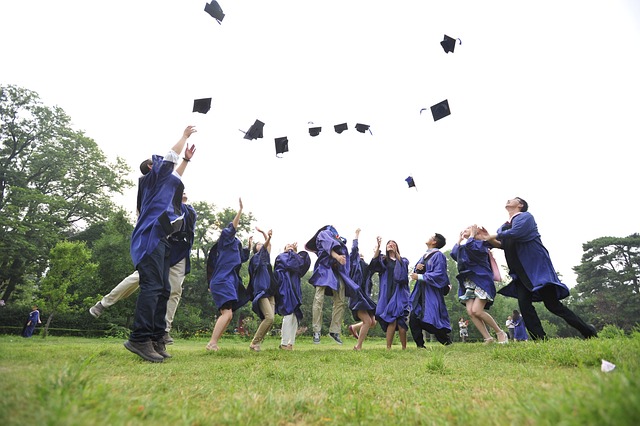 People opt to get an MBA for a variety of reasons. One of the most common reasons people want to do an MBA is that it will improve their career prospects. Over 63% of respondents to the QS Applicant Survey cited this as a key reason for their decision.
It Will Help You Get a Better Job
In a world of ever-changing business environments and new challenges, it's important to adapt quickly and efficiently. A solid MBA degree can help you gain the necessary skills to make that happen. An MBA can also help you build confidence by allowing you to take leadership roles within a team, and it will help you to get real-time feedback on your performance. Having the confidence to lead teams is a valuable asset in any career, and it's often one of the most important things companies look for when hiring. It's also a great way to expand your network and build connections with other future leaders in your industry. These relationships can help you find your dream job and keep your career moving forward long after graduation. If you're already employed and want to continue your studies while on the job, an MBA will allow you to do so flexibly. Most MBA programs provide online and part-time options like the Arkansas MBA programs online, letting you research at your speed while still achieving all of your academic and professional objectives.
It Will Give You The Tools You Need to Succeed
MBAs are an excellent way to get the management skills you need to advance your career. Whether looking to change function, industry, or even location, an MBA degree can help open doors you might not have thought possible. While some of the technical skills you'll learn during an MBA program will immediately apply to your job, others — "soft" skills — are more important for future career-proofing. These include solving problems, communicating effectively, and being a good team player. The problem-solving and critical thinking skills you'll develop through an MBA can set you apart from the competition. It is especially true for tech jobs where leadership principles like thinking big, taking ownership of your work, and learning and being curious are highly valued. Many MBA programs also offer a network of alums you can connect with long after graduation, which is incredibly helpful for finding new opportunities or securing your first role post-MBA.
It Will Help You Launch Your Own Business
An MBA degree is a great way to get the tools you need to launch your business. It includes skills like effective communication and leadership. It can also give you the tools to create a strong professional network, making it easier to find people with whom to start a company. It will also help you develop relationships with business leaders who can advise and guide you on creating a startup. However, it's important to note that launching a business is a challenging task. Around half of small businesses will fail within the first five years. The best way to avoid this scary statistic is to learn about all the key business areas. It can be done by getting an MBA from an accredited business school specializing in entrepreneurship or another field.
It Will Help You Become an Entrepreneur
An MBA degree is a great way to get the leadership and managerial skills you need to jumpstart your career or advance in your current role. It can also help you start your own business if you have an idea. The business fundamentals and leadership knowledge you learn in an MBA can be used to navigate challenges during the first phase of a startup, such as turning an idea into a prototype, then into a scalable enterprise. When you pursue an MBA, you can take courses in accounting, finance, marketing, economics, management, etc. You can also choose from several concentrations or electives to focus your studies on a specific area of interest. Some programs even offer a capstone course, a final project designed to showcase the skills you've developed throughout your studies.