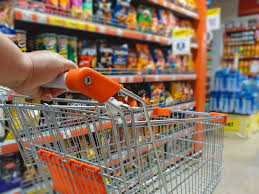 There is a lot of in-person foot activity in supermarkets and grocery stores. Advertisers find this an excellent opportunity for brand advertisement and promotion. However, advertisers must generate compelling ads that resonate with target consumers. Regarding grocery advertising, it's crucial to consider customers' needs in an evolving shopping environment. Int intriguing ad content, creative imagery, and a well-designed layout will help to draw consumers.
Brands should first research what branding resonates with their target demographic to ensure that all components of their marketing plan function together. Then they can start running ads for grocery stores.
Outlines For Engaging Grocery Store Campaigns
A marketing strategy outlines a company's numerous lead generation and market penetration strategies. Effective marketing strategies for grocery stores often involve the following:
It features personalized messaging that is directed at pre-specified demographics and geographic areas.
Market analysis to support new product launches and pricing choices.
It must include a detailed list of the online and offline outlets you'll use to promote your goods and services.
To support this information, including analytics and return on investment (ROI) data for marketing activities.
Before you start advertising for grocery stores, you must discover the following points: 
Define your unique selling point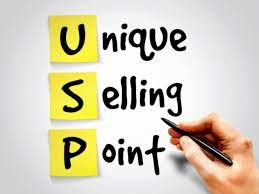 Discover the USPs that set your products apart from other readily available products.
Do you sell products that your rivals don't carry?
Do you have lower prices than your competitors?
These questions will clarify your marketing messages and ideologies with the help of the responses to these questions.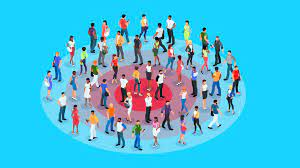 It is crucial to figure out your target market and audience. Consider where your targeted end user would access info about your product or ads. It would be best to consider the end users' age, gender and interest. These factors also play a massive role in the success of marketing campaigns. Also, consider your market size in terms of geographical limitations.
Create convincing message 
Making your content memorable is one of the first things you should focus on when crafting it to differentiate yourself from competitors. Highlighting a unique feature of your product that your competition doesn't provide is one approach to ensure that your advertisement stands out.
People get attracted to something which sounds or looks different. Repetitive or identical content is no longer worthy. You have to think out of the box, something innovative and engaging at the same time. Use every design tool to produce eye-catching graphics for your advertisements. Using eye-catching color combinations and inventive font is a standard way to accomplish this.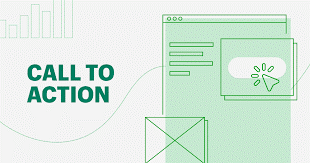 Ensure that your campaign includes a call to action (CTA) so that potential customers have something to do besides simply viewing your advertisement. Encourage your target market to visit a brand's website, place a purchase, or join a mailing list. To encourage users to take action, your CTA should employ precise wording that is attractive and compelling.
Establish a tracking system
All business owners must have a system in place to monitor their advertisements' effectiveness, especially those introducing a new product. You may watch your ads' conversion rates and engagement metrics using the data tracking systems currently available on many online advertising platforms.
Ad data analysis
Once your advertisement gets released, use your tracking system to review the data and make any necessary adjustments or modifications for your subsequent advertising campaign. You may modify your company's advertising approach to make it more effective over time rather than starting from scratch each time as if it were your first advertising campaign.
Conclusion 
Targeted supermarket advertising and creative ideas can increase awareness of deals, discounts or product boosting store traffic and online activity. Almost every area of contemporary business has been altered and improved by technology, and grocery stores are no exception. Utilizing supermarket marketing tactics to promote your product against online and offline rivals is important.