Tutoring can be a fantastic way of making money on the side (or even full-time). You can tutor children, teenagers, and even adults. However, there is no shortage of tutors online. If you want to start your own tutoring business, then you need to take some time to do your research and figure out how to get started.
Starting any type of business can be stressful. While tutoring is less stressful than, say, starting an e-commerce business, there are still challenges that need to be overcome.
This post will tell you how you can effectively start your own tutoring business.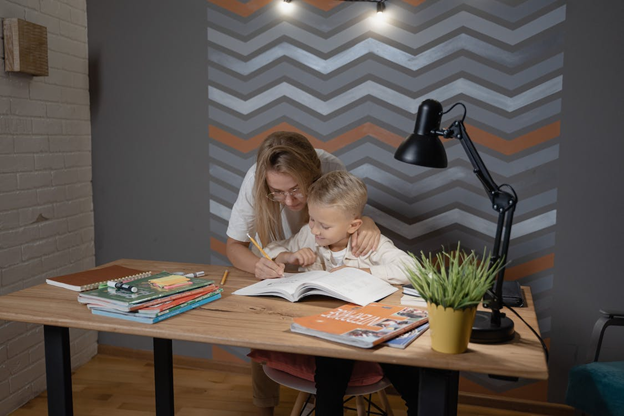 Define Expertise
The first thing that you need to do if you want to start a tutoring business is to define your area of expertise. In other words, you need to figure out what you want to teach. If you want to teach young people a range of subjects, then invest in the best 11+ practice papers that you can find, so that you can get them through their exams. You should already have an idea about what you want to teach. If you do not, then sit down and do some serious thinking. Ideally, you should teach a subject you are already experienced in.
Create Website
Once you have figured out what you are going to teach, you can then go ahead and create a website. You won't be able to make it as a tutor without a website. No business of any kind can succeed today without one. You do not have to have technical experience, because you can hire a web designer to create your site for you. One of the advantages of hiring a web designer is that they will be able to make your site SEO-ready, and SEO is essential if you want your site to be discoverable.
Finding Clients
The hardest part about tutoring is finding clients. If you are only just starting out, then the best place to find work is online. There are various sites and platforms designed to aid tutors to find work. You can also use forums like Reddit, where there are sub-forums created solely to put tutors in touch with students.  It may also be a good idea to create a social media page for yourself where you can advertise your services.
Marketing Yourself
Marketing yourself is essential. You won't be able to achieve success without creating an online marketing plan. Marketing is how you bring exposure to your business. One of the most effective ways of marketing yourself is SEO or search engine optimization. SEO can help to make your business more discoverable to internet users. You may also want to consider content marketing. Content marketing can be a highly effective way of bringing exposure to your site, not to mention making you look like an authority in your niche. You can hire a content writer to help you to produce content.
Learning Plans
You need to have some learning plans created if you want to achieve success as a tutor. It's no good trying to quickly devise one when you get your first client. Going back to defining expertise, if you do not figure out exactly what you want to teach from the very beginning, then you will end up being all over the place when you actually do get a client. Creating learning plans will help you to further define what it is you are going to offer students. Make sure you have a variety of different learning plans, suited to different learning styles.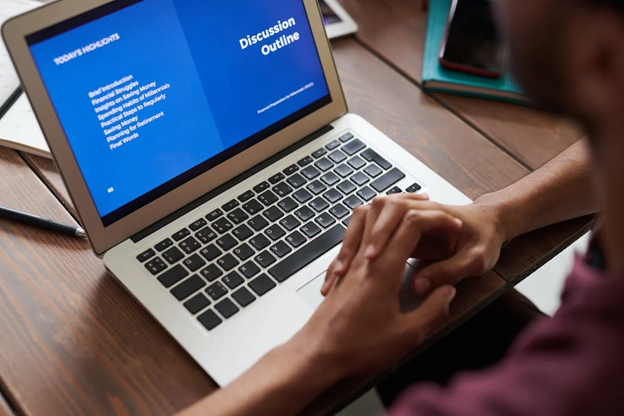 Buying Textbooks
In addition to learning plans, you also need course materials. The people that you are tutoring are going to need to revise the subjects that you are teaching them. The best way to help people to revise is to give them textbooks and course materials. You should prepare all of the course materials that your students are going to need for them, and give them to them. At the end of the course, you can request them back. Make sure that you get them to sign a form saying that they agree to pay for any textbooks that they lose or damage. Educational textbooks are not cheap.
Online Classes
If you intend on offering online classes, then you need to figure out which platform you are going to use to teach your students. There are lots of different platforms to choose from, including Zoom and Skype. For some of these platforms, you need to have a subscription in order to hold classes on them. You may want to consider looking into Microsoft Teams, too. Microsoft Teams was most teachers' go-to platform during the pandemic when classes were held almost exclusively online. Ensure you have a high-quality webcam and microphone if you plan on holding online classes.
In-Person Tutoring
In-person tutoring can be a good option as well, although it's a little more intense. You need to be confident, intelligent, and clear if you plan on teaching people in person. When you teach online, there's more room for mistakes. If you start making mistakes in person you will quickly lose clients. Sometimes, parents will supervise their children when they are being tutored in person. If the parents of the children you are teaching see you making mistakes, stuttering, or not being confident, they are probably going to terminate their contract with you.
Teaching Languages
Finally, if you want to become a tutor but you aren't sure where to start, it might be worth looking into teaching languages. Teaching languages to foreign students can be a highly effective way of making money. You can travel the world and earn a fortune teaching languages. Some people travel to Japan to teach English, where English teachers are in high demand. Japanese English teachers do not earn a lot but they do have the option of applying for Japanese citizenship, which is a plus. You can also teach English in a variety of other countries.
Becoming a tutor isn't easy. If you want to, then you need to spend some time researching and reading articles like this from the outset. The more informed and educated you are on the subject, the more likely you are to succeed. Make sure to take the points outlined here into consideration, so you can increase your chances of success.