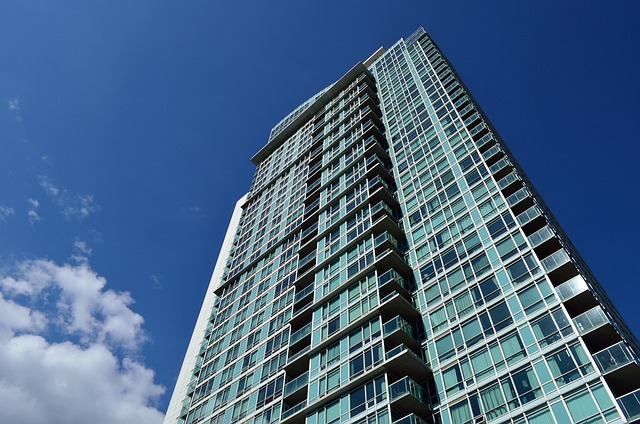 Renting out a room, a home or a flat is a great way to generate some passive income. But if you're just in it for the rent cheques, you may have a bumpy road ahead. There are a number of steps you need to take to ensure your success as a landlord, such as maintaining the property, finding good tenants (that actually pay!) and keeping up with government regulations.
Don't worry; renting out your property doesn't have to be costly or time-consuming. Just take the following advice to heart and you'll be able to earn with ease.
1. Do the Heavy Lifting First
What we mean is, most of the work involved with renting a property comes before you start looking for tenants. This is the period when you prepare the property for rental, do renovations, update appliances, get inspections done and figure out your legal requirements (more on that next).
The more work you put in before letting your property, the less work you'll do later. When the home is empty, it's much easier to perform preemptive repairs and renovations than it is when a tenant is in occupancy. This also gives you the opportunity to improve the property in order to charge a higher rate.
2. Get to Know Your Legal Requirements
You can't just let a property in the UK on a whim. You've got to jump through the necessary legal hoops first—and not just for tax purposes. Rental laws ensure that your property is safe to let to tenants and that you have legal recourse if someone damages the property or fails to pay.
You'll need to register as a landlord before listing your property. You'll also need to perform safety inspections to make sure the home is up to code. Never assume that your property is safe. Even small issues like uneven floors or loose bannisters are violations according to the law.
You can find a comprehensive list of legal requirements for renting out a property here.
3. Stay on Top of Maintenance
So, you've passed your inspections and successfully let your property. Now, you can sit back and snooze, right? For the most part, yes—but not to the extent that you neglect your property. Rental properties, especially HMOs, tend to depreciate faster than single-family homes. This means that wear and tear will occur over time at a faster rate than you may expect.
Regular inspections should be performed every 3-6 months to ensure the safety of your tenants and to protect your assets. When you detect issues early, they're typically easy to fix. If you neglect the property, small problems can turn into major costs.
Not to mention, tenants can report you for safety violations even if you aren't aware of them. This can result in legal trouble and fines. You don't want to be issued a rent repayment order, which would require you to repay your tenants up to 12 months' rent.
4. Choose Tenants with Care
When renting property, your biggest variable is your tenants. When you have good tenants, you hardly know they're there. When you have bad ones, they cause constant problems and stress.
The key to finding good tenants is vetting applicants properly. Start by making a tenant profile (who would be your ideal tenant?) and then sort applicants based on how closely they adhere to it.
Next, perform background checks and credit checks on the best candidates. You should also ask for references from previous landlords and follow up on them.
Finally, schedule an interview to go over the terms of the rental agreement before anyone signs. This will be your opportunity to confirm that the applicant understands important aspects of the agreements, such as rules on pets, parties, payment deadlines, etc.
5. Hire a Rental Management Agency
If renting out a property seems like a lot of work, you can always hire an agency to do it for you. This is a great option for pensioners and people who don't reside near their rental property. A management company will take care of everything for you, such as finding tenants, scheduling maintenance, responding to tenant queries and collecting payments. Of course, paying a firm means that your property will be less lucrative. But what you gain in time may be worth the cost.
Turn Your Property into a Lucrative Asset
If you've got property just sitting there, why not turn it into a money-making asset? Renting out property in the UK can earn you a hefty sum, and it doesn't have to be a labour-intensive job. However, you've got to take the right steps or your passive income stream may turn into a deluge of legal troubles and fines. Follow the tips above to rent out your property safely and successfully.