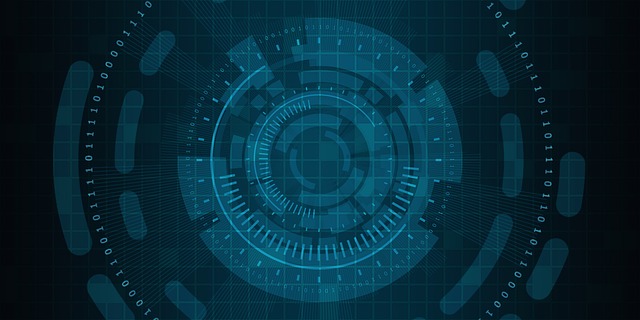 What is ServiceNow Cloud?
ServiceNow Cloud is a cloud-based service management platform for IT operations and customer service. The platform provides tools that allow businesses to streamline their operations, reduce costs, and improve customer satisfaction. It offers a wide range of features such as incident management, self-service capabilities, configuration management database, and asset inventory. By leveraging the power of artificial intelligence (AI) and machine learning (ML), ServiceNow Cloud helps organizations automate processes quickly and effectively. 
ServiceNow Training teaches users how to utilize the various features and functions of the software. This includes learning how to access data, view reports, create workflow processes, update records, design forms and configure applications across multiple departments or systems. During service now training sessions experts will provide guidance on best practices for using this powerful platform. They give insight into developing custom workflows that match the needs of specific businesses or industries as well as helping users learn about advanced topics like creating automated approvals or integrating other services with ServiceNow.
The platform enables enterprises to create workflows that can easily be integrated with other applications or systems. Additionally, it allows users to configure various settings like notifications, access control lists, approval rules, etc., which are necessary for delivering an optimized user experience. With advanced analytics capabilities such as tracking performance trends in real-time, ServiceNow Cloud ensures organizations can have complete visibility over their service delivery processes.
Benefits of ServiceNow Cloud
ServiceNow Cloud provides a powerful cloud-based platform that enables organizations to automate and streamline their business processes. With ServiceNow, businesses can easily create workflows, manage tasks and monitor performance metrics in real-time. The platform's intuitive user interface also makes it easy for users to quickly access the information they need. Additionally, ServiceNow's cloud capabilities enable businesses to scale their operations quickly and securely, allowing them to respond quickly to customer needs. Furthermore, ServiceNow includes access control features that allow users to customize roles and privileges based on specific user needs. Finally, ServiceNow's cloud solution offers a cost-effective way for businesses of all sizes to modernize their IT infrastructure while taking advantage of the latest cloud technologies.
Access & Security
The issue of access and security is an important one in any business environment. Having a secure system that allows employees to access data, while protecting the security of the information they are accessing, is necessary for businesses to succeed. It is essential that companies take steps to ensure their systems are as secure as possible without hindering employees from doing their job. 
In order to ensure maximum security with minimal disruption, businesses should implement an authentication process that verifies each user's identity before granting them access to their systems and data. This could be in the form of multi-factor authentication such as a username/password combo or biometric verification like facial recognition or fingerprints. In addition, companies should also look into encrypting sensitive data both at rest and in transit so even if it falls into the wrong hands it will remain unreadable by those unauthorized individuals.
Capabilities & Features
Cloud services have become increasingly popular in recent years, especially with the rise of cloud computing technology. ServiceNow Cloud Services is one of the most comprehensive and widely used cloud service providers on the market today. ServiceNow provides a comprehensive set of capabilities and features to help customers manage their IT operations more efficiently and effectively. 
ServiceNow's cloud platform offers powerful application development tools, scalability, security, self-service automation capabilities, and integrated analytics for real-time insights into business operations. It also provides an intuitive user experience that makes it easy for users to use the system without having to learn complicated processes or commands. Additionally, ServiceNow Cloud Services also offers a range of customizations that can be tailored to each customer's unique needs and requirements. This includes customizing everything from applications to integration with other systems such as Salesforce or Microsoft Dynamics 365.
Pricing & Support
When businesses choose cloud services, they want to ensure that they are getting the best pricing and support options available. ServiceNow Cloud Services provides an innovative platform that offers organizations a comprehensive set of pricing and support solutions. With a wide range of offerings, ServiceNow can provide customers with the perfect combination of features and services at competitive prices. 
ServiceNow's Cloud Services allow customers to take advantage of their innovative platform in different ways. By customizing the service plan to meet their particular needs, companies can save money on the cost associated with cloud consumption while still receiving outstanding customer service from ServiceNow experts. Additionally, it allows users to access advanced features like analytics and reporting modules without compromising on performance or security. Moreover, ServiceNow also offers ongoing support through its online help center so that customers have access to up-to-date information about their software solutions.
Comparisons to Other Platforms
The platform economy has been growing steadily over the last several years as more businesses and consumers take advantage of digital services. With so many different options available, it can be difficult to decide which platform works best for a specific purpose. Comparisons between platforms are a helpful tool for evaluating the features and benefits of each one. 
When comparing various platforms, there are several factors to consider such as cost, user experience, customer service, security and scalability. Cost is certainly an important factor in selecting the right platform; however, other considerations are equally important in making sure you get the most out of your investment. User experience should also be taken into account – how easy is it for users to navigate the platform? Does it have robust support features? Is there any customization or personalization available?
Conclusion
In conclusion,ServiceNow's cloud services are an excellent choice for any business looking to streamline and automate their processes. The software is user-friendly, highly customizable, and cost-effective. It can scale to fit the needs of any company, regardless of size or industry. It also offers a wide range of features that make it easy to develop and deploy applications quickly across multiple platforms.