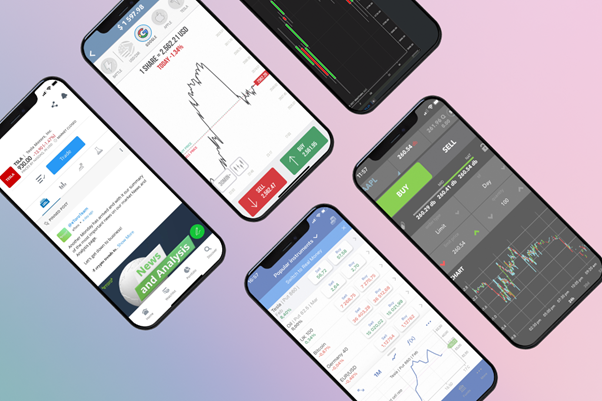 When you decide to invest in the stock market, you have to do a lot of research. You have to find the best stocks and learn how to invest. It can take a long time and it's hard to know if you're doing it right. Wouldn't it be great if you could practice before you invest your own money? A great way to practice investing is to use a simulator. A simulator is a website that lets you use fake money to practice investing. You can try out different strategies without risking your own money. When you're ready to start investing for real, you'll know exactly what to do.
7 Best Stock Trading Simulators
There are lots of places online where you can practice trading. Some of them are free, and some of them you have to pay for. Some of them are run by brokerages, and some of them are run by other companies.
#1 The Trading Game – Learn Stock Trading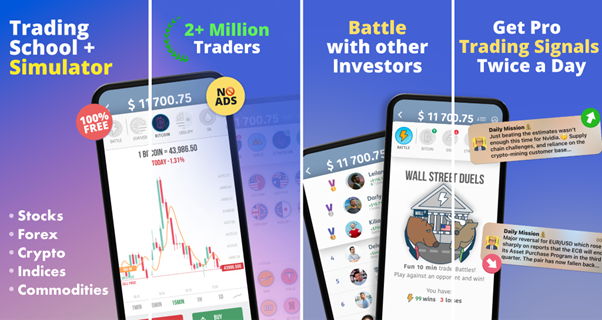 It is often called the best introduction to stock trading for beginners because it turns trading into an actual game. Users get $10 000 virtual capital for free when they start playing and the more they learn about the stock market the more capital they will unlock. Their knowledge is tested when playing and answering quiz questions correctly will reward players with more "free" money in the game.

Players can learn the good and the bad sides of the stock market simply by participating in the same environment but with absolutely no risk to their capital. The Trading Game is a must-try for all beginners.
#2 eToro – The World's Leading Social Investment Platform
eToro is a well-known name in the trading world and it was probably the first platform to introduce copy-trading allowing users to mimic the trades of the most successful traders on the platform. For those that want to improve their trading skills there is also a stock market simulator that gives you a taste of the real thing but completely risk-free.

Start your trading journey with virtual capital and make trades in a very real environment that is tracking stock market prices in real-time. If you become good enough for the simulator you will be good enough for the real thing.
#3 MarketWatch – Virtual Stock Exchange
MarketWatch has released their Virtual Stock Exchange that is a great starting point for beginners. It works exactly the same as any other simulator but it gives you the option to compete with friends and family, earn bragging rights and also compete with the best players to get the best spot on the leaderboards.

This game also enables community engagement through custom gameplay and player cooperation. You can create your own custom game for others to play and vice versa.
#4 Plus500 – Online CFD Trading
Plus500 is one of the oldest trading platforms in the stock market and it has since expanded in many other markets offering CFD and cryptocurrency trading to their customers.

Beginners can use this as an advantage because the demo account offers all of those markets as well. Virtual capital will be usable in the stock market but if you decide to test others out Plus500 will allow you to do just that.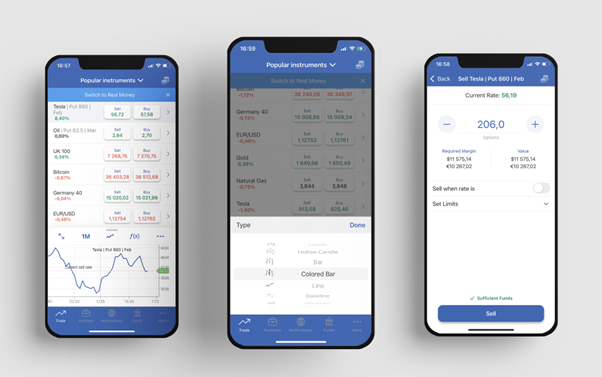 #5 Wall Street Survivor – Stock Market Game
Beating the stock market is never easy but with the help of professionals your learning journey won't be as hard. This game encourages players to learn about both trading and investing strategies, how to grow their portfolio and eventually outperform other traders in the market.

In Wall Street Survivor the best players can compete in sponsored leagues that reward those that end up at the top of the leaderboards. If you become very good at stock trading there is a chance to learn and earn at the same time.
#6 Warrior Trading – Learn To Trade from Home
Unlike all of the simulators that we mentioned above, Warrior Trading is a complete suite of resources and tools that every trading beginner should have in their arsenal. Learning from the best is always a good thing so when you are done playing games and testing your trading skills have a look at some reading material and helpful tools that may improve your decision making even more.

#7 Ninja Trader – Online Trading for Beginners
Ninja Trader is for those that want to dip their toes into the stock market as soon as possible but completely risk-free. This app lets everyone create a demo account that can be funded with unlimited trading funds which is a bit different than all of the other options that limit your gains and losses even though the capital is completely virtual.

Once you have enough confidence to execute large traders, Ninja Trader will be a great starting place to test that conviction.