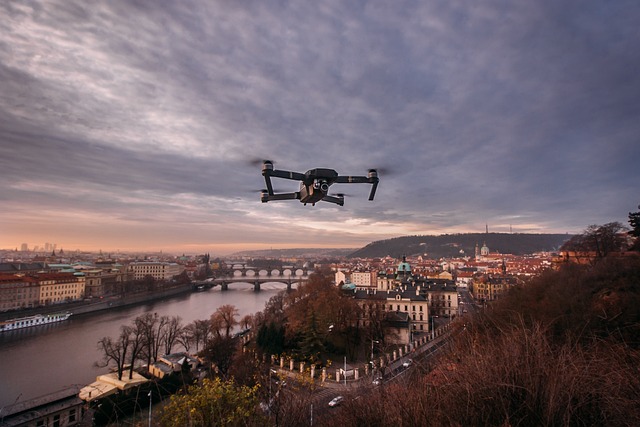 Do you want more viewers to stick around when they encounter video content on your website and social media pages? Drone videos might be the ticket. Even a simple drone video can be an affordable and eye-catching tool that helps your content stand out from the crowd. And you don't even need a drone to take advantage of amazing drone footage shot around the world.
Interested in adding drone videos to your marketing arsenal? Here are a few reasons why it's a smart idea.
Boost Conversions and Engagement
Let's get down to business. The real reason you want to use drone videos is to increase your ROI. And luckily, you can do just that.
You already know that conversion rates increase when you put videos on your website (by nearly 5%). And, you get 50% more engagement when you post videos on social media. But nowadays, there are so many videos being posted that your content needs to be special in order to grab viewers' attention.
Drone footage is scroll-stopping content. It's dynamic, it's high-quality, and it stands out from 99% of the other content your target sees online. Drone video can help you maximize the engagement bump you get from video content, going from a 50% boost to over 1000%. And if you go viral? The sky's the limit!
Shoot High-quality Footage Fast
The key to successful marketing, especially on social media, is the ability to be responsive to what's happening in your industry right now. You don't have time to hire a crew to react to the latest trends. But you also don't want to shoot a low-quality video on your phone's camera.
Drone videos may be the answer. Many affordable drones are equipped with 4K cameras. And they are so stable that you don't have to use them just for aerial flyovers. You can use them to shoot all kinds of dynamic footage indoors and out in glorious Ultra HD.
As soon as the latest news drops, you can be filming in seconds. Whether you're doing a reaction video from home or heading on to the scene hours away, a drone won't slow you down.
Capture a Different Point of View
Drone videos allow you to show your viewer the world from a different perspective. As a brand, this can be a powerful differentiator. For example, as an automobile dealer, your competition may be shooting videos traditionally- classic medium shots that show the subject straight-on.
A drone video could show your dealership from a different perspective (from hundreds of feet in the air!). Not only does this catch your viewer's attention, but it suggests that the customer experience may be different, and potentially better, than the competition. This may not entice your customer to part with their money just yet, but it will certainly yield new leads.
Save Money
Drones are very affordable for businesses, but the price tag is not the only way you'll save money. A drone may prevent you from needing to hire a camera operator. It may also speed up your video production capabilities, saving hours of time.
When you consider the previous cost of creating dynamic aerial footage, drones can save you tens of thousands on setup, equipment, and rentals. And, the footage looks even better than it did when you needed all that extra gear.
Get Drone Videos Without a Drone
Of course, there is a learning curve when it comes to operating a drone. If you don't have time or the desire to DIY your drone videos, you can easily find them online in stock footage libraries.
There are drone videos for sale featuring aerial vistas of just about every country, city and landscape you can imagine. The filmmakers who shoot the footage are pros, too. So, you'll get better footage than your competitors can produce themselves.
Once you buy a drone video, you can do whatever you want with it, including cutting it up to use in multiple videos. One stock drone video can go a long way!
Your Business Can Do More with Drones
Looking for a way to reinvigorate your video marketing campaign or increase your social media output? Invest in a drone for your business or pick up some drone footage online to produce dynamic videos that get results.