BizToolsPro is reader-supported. When you buy through links on our site, we may earn an affiliate commission.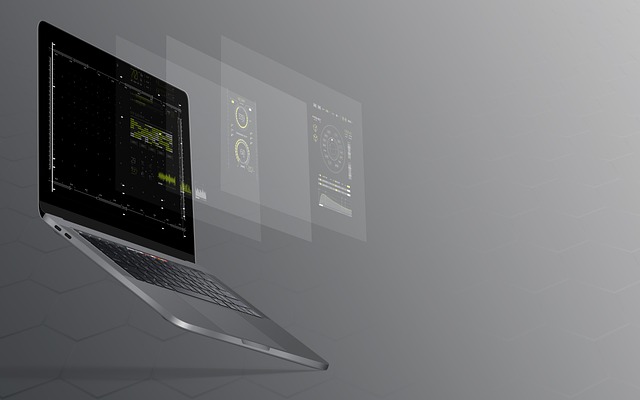 There are ample "free" learning management systems available in the market. Enjoying a bunch of advanced LMS features without paying a penny- how can someone not find it enticing? Moreover, why pay for something available for free elsewhere? 
But no matter how tempting free LMSs might look, we recommend you reconsider using a free LMS. This article discusses eight reasons free LMS may not be a good idea. 
But before that, let us quickly understand the types of 'free' software available today. 
Three Types Of Free Software You Will Come Across
Freemium 
The user's access to the program is constrained under the Freemium business model. Advanced features won't be available, but you will get all standard/basic features without charge. You must purchase the software's premium edition to reap the benefits of all the advanced features. 
Free Trial or Demo 
The free trial model lets you determine whether the software is ideal for your business. Unlike freemium, a free trial limits the number of features available. You can briefly utilize all the software's functions during a free trial, be it basic or advanced. Many companies that operate under the freemium model encourage free demos and trials.
Open Source Software 
Open-source software is entirely free. There is no restriction on time and the number of features available to you. The software with open-source copyright means anyone can read, copy and modify the code of this software. 
Eight Reasons Why Free LMS May Not Be A Good Idea 
We now know the different types of free software that lure users. Let us understand why using them for a long time should be avoided. 
Security Is Compromised 
Fraudsters can hack into well-secured environments. Getting into your system via the free LMS is relatively easy for them. Free software cannot guarantee the security of your users' personal information. 
Under no circumstances should you allow any private information of your employees, investors, and customers to get into the hands of the wrongdoers. Once they have access to your system, cybercriminals can collect confidential data or sometimes steal your money. One data leak is all it takes to ruin your business and reputation. 
It Might Have A Lot Of Ads 
Have you ever considered the revenue models used by free software developers? They frequently use pop-ups and ads to earn money. These interruptions can ruin the user experience during the training process. 
Companies are attempting to use LMS and other learning technology to address the significant problem of low employee engagement. Ads can make your employees irritated and lose interest in the training. The reason why you are switching to an LMS gets dissolved here.
You May Not Be Able To Do Your Branding 
Whenever you are looking for an LMS, whether paid or unpaid, you should look for one that allows you to do your branding on the LMS. Whoever is attending the training should know that your company provides it. 
It would be best if you were allowed to put your logo at least. Free LMS generally gives you less freedom. 
User Experience Is Not Satisfactory 
Every expert would suggest taking user experience into account while purchasing an LMS. But user experience is not a concern for free LMSs. Paid software has excellent UI/UX, which makes it simple for users to utilize the LMS and finish the course. 
It's possible that not all your stakeholders—employees, clients, etc.—are highly tech-savvy. Therefore, an LMS must have a user-friendly design. How will your clients or employees finish the online training course if they can't use the LMS correctly?
You Might Get Misunderstood By Your Partners
Training is an essential part of running a successful business. Using free software for such a crucial role can come across poorly. 
Your stakeholders could assume that you aren't treating this matter seriously. Customers can quickly conclude that you are not worth their time or money. 
After working so hard establishing your company, you don't want to lose your stakeholders due to a bad LMS experience.
You Cannot Experience All The Advantages Of LMS
If you want to enjoy all the advantages of an LMS, you need to pay some price. Free software may not be able to give you high-end features like community building, analytical reports, customer support, quickly updating the training material, etc. 
Free software might work well if your demands from an LMS are very standard and straightforward. But if you intend to give your users a better experience and enjoy better ROI post-training, consider purchasing a good LMS software rather than using the free alternatives. 
Poor Customer Service
You shouldn't assume the free LMS provider has a strong customer support department. Without customer service, getting things done could be quite challenging and stressful. 
Consider updating the course materials. Changing a training program on a robust LMS is simple, but if you encounter problems, who do you call? Nobody is available to assist you. You can ask a question at their support center, but don't count on a prompt response. Why? They're not obligated to provide you with quick support. 
Moreover, free software may not have training features to help you understand how to use the technology. 
You Will Need A Technical Team 
Open-source software is easy to customize, but you need a solid technical team to alter the codes and tailor them to suit your needs. Having a separate team implies you have to pay the team its salary. Instead, you could buy an LMS with features to customize certain features easily. 
Bottom Line 
We all use a tonne of free software. But when it comes to business, you must consider many things like data security, user experience, customer support, user-friendly design, and others. 
Paid software is accountable for its performance. Before buying the software, you can also ask the vendor to provide you with an estimate of the expected ROI. It gives you a better understanding of whether the software is worth investing in, and you can make an informed decision.