Due to technological advances, companies utilize digital platforms to attract more clients, leading to increased market share. While customers seek brands online, the world of e-commerce is becoming more competitive. Therefore, it's highly beneficial for your company to level up your game.
While traditional marketing strategies may work, you won't actively reach new business clients if they can't find your business online. So, if you're planning to make your business-to-business (B2B) company achieve a prosperous 2022, you should understand how digital marketing activities can impact your success. With the help of a marketing data structure, you won't have to guess how far your marketing campaigns reach.
Ad: Get infolinks.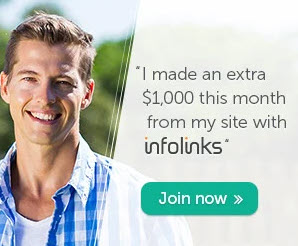 Take a look at four tips to ensure your B2B company's success in 2022.
Run Effective Digital Marketing Campaigns
A survey from Statista, a website specializing in market data, reveals that 209.6 million Americans are online shoppers. These potential consumers browse products, compare brand prices, and buy merchandise from online stores. Indeed, B2B companies can reach out to more business clients through online selling.
While building a website and creating social media pages for your B2B company is already a great way to start your online presence, this method may not be enough. With all the existing industry competitions, you should understand how to stay on top of your client's minds. Therefore, you must put an effort to come up with productive digital marketing campaigns in 2022 instead of just randomly posting and sharing irrelevant posts on your B2B page.
Leverage Personalized Marketing Strategies.
While a good sales pitch works wonders for any industry, one-size-fits-all content won't help you retain customer attention. An excellent way to boost your B2B revenues is by personalizing your client experience. This strategy will help you plan and deliver more personal experiences for your B2B buyers.
You may consider personalizing the following social media platforms:
Email: Your business client will feel like you've directly sent the message just for them. Automated emails and personalized newsletters may improve your click-through rates.
Moreover, this strategy drives additional traffic to your B2B website, which will help boost sales.
Social Media: A properly personalized social media content should save your business consumers from information overload. This strategy will help you retain your customer's attention as they read or watch your B2B campaign. You can utilize YouTube to create personalized videos for your B2B buyers.
Websites: your personalized B2B website should also be able to gather relevant data about website visitors. This information includes a persons' firmographics, demographics, and previous interactions. Just make sure to properly design your website so you can establish meaningful user connections and increase audience conversation rates.
Phone: Make use of the phone information they shared with you to remind them about your product offers and recommendations. Moreover, you can send invites to your existing clients when you have face-to-face or online product events.
In all these marketing strategies, make sure to have a customer service team to manage all your company accounts.
Enhance Recruitment Efforts
Enhancing B2B company recruitment efforts will help you improve the company's overall performance and achieve quicker levels of sales growth. This strategy also helps obtain top-tier and more service-oriented hires that will help provide a competitive edge to your B2B company productivity. You can improve the efficiency of your hiring process in 2022 by using these tips:
Employ an applicant tracking system (ATS).
Stick to the job description.
Communicate with your candidates effectively while you review their portfolios.
Choose elite candidates according to their personality and experience.
Utilize your existing employees as recruiters.
Discuss with your candidate the culture of your company.
Partner with Business Owners
Business networking is the process of collaborating with other experts in the same industry to improve your business reputation. This strategy gives you opportunities to assist, receive help, and gain additional knowledge from other business owners. Networking also introduces you to a
broader perspective of the market, giving you a competitive advantage.
For instance, you meet a business owner during an event, exchange business cards, and build an instant connection as you discuss industry-related conversations. This interaction allows them to bring up relevant issues in their business, which then gives you an opportunity to offer them a solution. This scenario can help you retain them as loyal B2B customers. As you use this strategy, you can master speaking with more business owners.
If you want to harness your business networking skills, here are three events you can attend to find like-minded business individuals that may help increase your market share in 2022:
Business Networking Groups
Business Seminars
Industry Referrals
Regularly associating your B2B company with other business owners will help boost your organization's reputation, especially when you're just starting your business journey.
Key Takeaway:
With the rising B2B industry competition, it's challenging to stay ahead of the game. Yet, it's possible to make your B2B company thrive in 2022 by creating effective digital marketing campaigns, personalizing audience experience, enhancing the hiring process, and networking with business owners. Thus, it's beneficial to level up your strategies.