Your company relies on the performance of your cars and their drivers. However, sustaining a high level of accomplishment throughout the day is easier said than done.
Fleet expenditures per vehicle continue to rise year after year. You might be able to afford a high-performance fleet for the present, but how long will that last? The good news is that by making a few simple modifications to your fleet management methods, you may achieve significantly higher productivity, less downtime, and more efficient operations. It makes no difference if you manage a few vehicles or a countrywide fleet. We prepared seven fleet management recommendations that are applicable to everyone.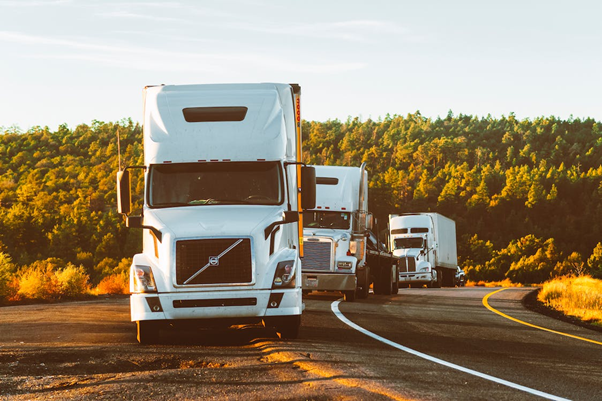 Fleet managers must deal with a wide range of difficulties, generally more than one, and most of the time. Among the most difficult problems are administrative costs, fueling prices, and maintenance costs. Don't worry, there are ways to downsize these issues.
Fleet manager
Hiring a fleet manager is the first step in properly managing your company's vehicle fleet. This individual will guarantee that your company's cars are well-maintained and that the appropriate procedures are implemented to effectively manage your vehicles. Other responsibilities of fleet managers include vehicle acquisition, fuel efficiency, driver control, and operation and maintenance.
While employing a fleet manager would raise your costs, it may benefit you and your company in the long term. A qualified fleet manager may assist in enhancing corporate operations and hence boosting income. Employing one will also allow you to transfer your attention and focus to certain other parts of your organization, particularly those with which you are knowledgeable.
Tracking devices
Many small firms with fleets struggle with fleet tracking. Fleet managers that utilize conventional or manual monitoring systems are frequently behind since they are often juggling many responsibilities. If you are facing too many responsibilities, manual data input might be a waste of time. In line with the technological advancements of the 21st century, it's time to get ahead of the tracking software programs now being used by many worldwide. These innovative tracking systems with full GPS allow you to have a look inside the cabin of your drivers, constantly track their movements, have a grip on your whole operation, and manage the fleet without any risk factors. These tracking systems allow you to overview vehicle trails across countries, have a live stream of your driver's current activities and have a hard drive of footage at your hand whenever there is a need for such evidence (i.e. in the case of accidents). This tool gathers all the data pertaining to all areas of your fleet.
Maintenance schedule and planning
If you haven't already established a maintenance program, now is the time. These schedules are rather simple to compose. We are talking of programs helping you keep track of everything going on. You can receive alerts anytime one of the cars is due for a periodic examination. Whatever alternative you select, you must guarantee that the checks are carried out by specialists. If you don't set a proactive maintenance strategy, you'll end up with worn-out and expensive automobiles to fix.
Keep track of fuel consumption
With growing fuel prices, it's become even more important for small businesses to manage their fleet's fuel efficiency and obtain the highest fuel mileage possible. Fortunately, there are some easy options available to assist you.
Small business gasoline cards are one way of tackling the issue. These cards provide companies with savings on gasoline, oil, and lubricant purchases at certain stations. The more often you use them, the more discounts you'll have, and therefore more money will be generated.
Another way is to educate your drivers on fuel expenses and costs and make them aware of the rising prices and how they affect business. You might motivate them by including coupons or giving them a bonus if they save more fuel than expected.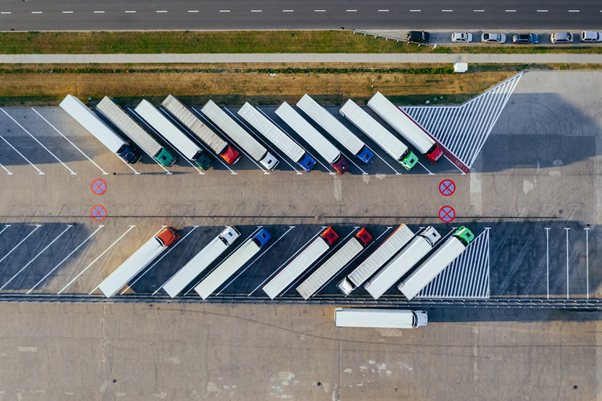 Hold staff meetings and communicate with your drivers
Having policies written down does not guarantee that all of your employees, particularly your drivers, will read and understand them. That is why you must convey all policies to your staff in order to guarantee that everyone is on the same page and understands each other's responsibilities.
Know the costs of operations
Knowing your fleet's true cost of ownership allows you to reduce spending and make better data-driven fleet decisions.
The cost of ownership of your fleet is divided into two categories: fixed and variable expenditures. Fixed expenditures, such as your registration or insurance, tend to remain consistent over time. Nonetheless, these must be factored into your budget. Your fleet's variable costs, on the other hand, vary based on a variety of criteria such as its efficiency, kind, and size.
Keep it clean
It would be preferable if you maintained your fleet and kept all vehicles clean. It not only keeps your cars in good shape, but it also conveys your company's professionalism to consumers. One of the most effective methods for cleaning your fleet vehicles is pressure washing. This approach is a wonderful cleaning alternative since it eliminates filthy and hardened dirt particles from your automobile. Most pressure washing firms may offer your company savings based on the number of cars you have. Those hardened particles can over time cause corrosion and damage to the exterior of the vehicles, thereby effectively lowering the cost of the vehicle itself. Keep it neat and clean, as it will save you money in the long run.
Managing a team is not an easy task. It requires high organizational skills, a certain mindset, a sense of responsibility, and, of course, a lot of your time. However, by implementing these effective strategies, you'll see improvement in the first few months.